Licensr is a self-service platform from ICE that helps you to get licensing coverage for your multi-territory online music service.
Simply answer a few questions and the tool will calculate your licence fee. You can pay straight away using your credit card, and then receive email confirmation.
All within a matter of minutes.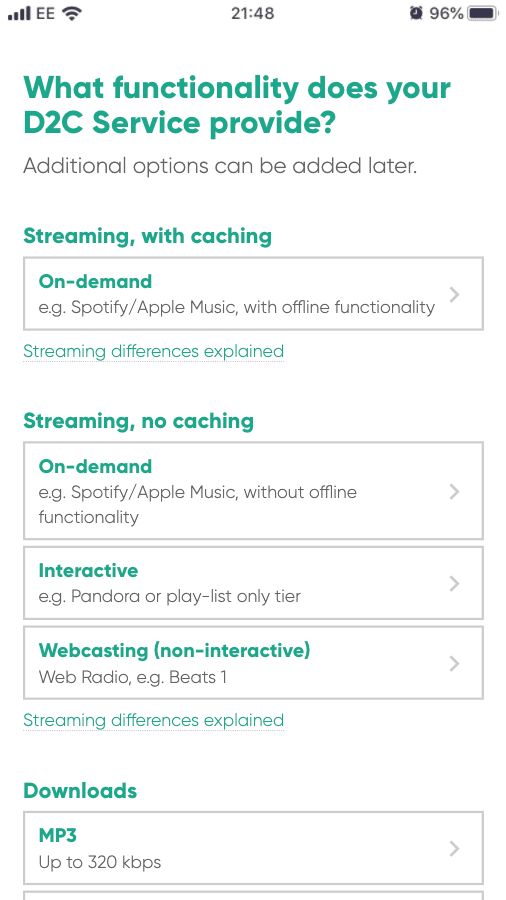 This tool is for online music services that have streaming and/or download functionality and are launching in multiple countries in Europe, Middle East and North Africa.
Services that offer webcasting or livestreaming functionality only, should contact the local collection society in each territory their service is available to users.
This licence does not provide coverage for music streaming on third party UGC platforms such as YouTube and Facebook.
Update 2022 — B2B / Sync / Lyrics
Licensr now offers licences to services that have Business-to-Business functionality.
Services that require clearance of Synchronisation and/or Lyrics rights can now add them on directly to an ICE Direct Licence purchase.
The Licence
Provides coverage for the ICE Core repertoire through an 'ICE Direct' licence for...
Services that expect to generate less than €500k
Two or more territories within Europe and MENA
Duration of one year from the point of payment
Before you start
To continue you'll need to have to hand...
Estimated music usage within the licence period
Estimated generated revenue within the licence period
These details at a territory by territory level
Frequently asked questions
FAQ
Help / feedback
?